Strict compliance with industry expectations and authority regulations
Far North Fabrication (FNF) is a family owned and operated Australian metal fabrication business based in Cairns. FNF Conducts its operations in accordance with its Workplace Health and Safety Management Plan and strives to provide an "all hours" high standard of quality guaranteed Workmanship and Service. FNF operate with the uppermost care and professionalism. All of our operations fall under Products and Public Liability Insurance up to $20 million.
We have almost four decades of experience and expertise and have built a solid reputation for providing a highly personalised, trusted and reliable service to the marine and general engineering industry in Queensland. During this time we've worked with some of the leading construction companies in Australia. Far North Fabrication's team of trained marine construction project managers, engineers and welders are dedicated to providing you with specialised services in Aluminium Vessel construction, repair and maintenance services.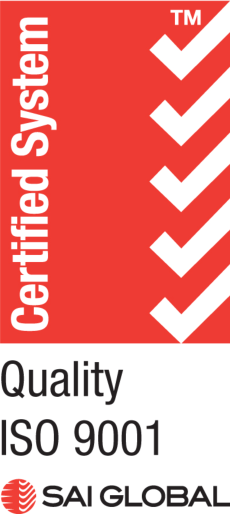 Providing Safety and Quality are our driving factors. With SAI Global Quality Certification to ISO 9001:2015 forming the basis of our Integrated Management System.
As well as the company's commitments to Quality, Far North Fabrication are highly committed to its Safety and Environmental polices so have further developed an integrated management system to encompass all of these aspects.
At FNF we're proud to deliver industry excellence in our field. As part of our commitment to guarantee quality, all projects are carried out in strict compliance with industry expectations, authority regulations and ISO Standards. This ensures quality, health & safety and environmental management systems are in place and of a high standard for its stakeholders.
"To be regarded by our customers and industry peers as leaders in the field of marine construction, maintenance and repair".
Central to this statement is our commitment to adopt industry best practice in everything we do.